Started with a storage cubby I made last spring for my bedroom.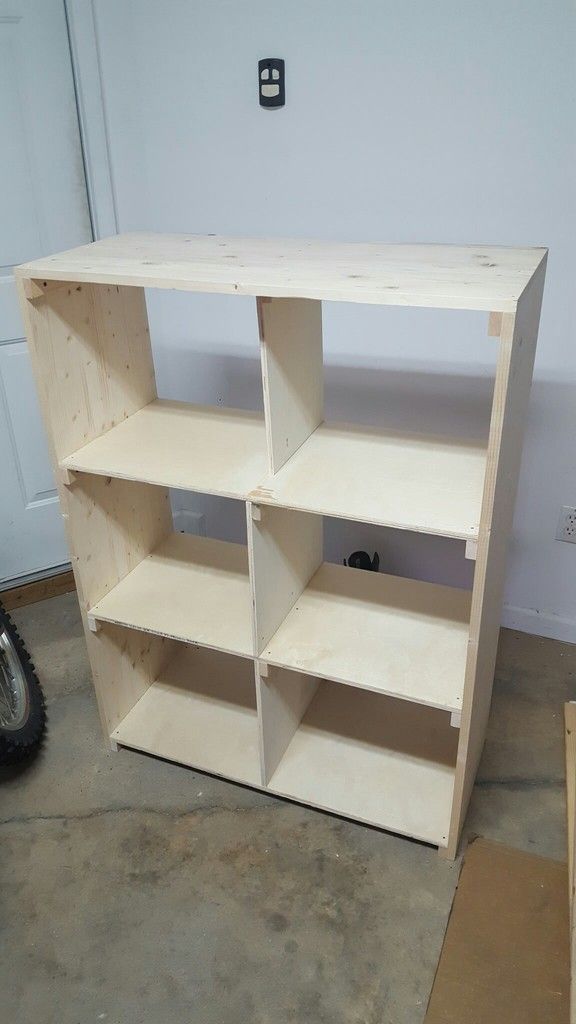 I built in a 3" or so false back to the top two compartments and added slides and a drawer.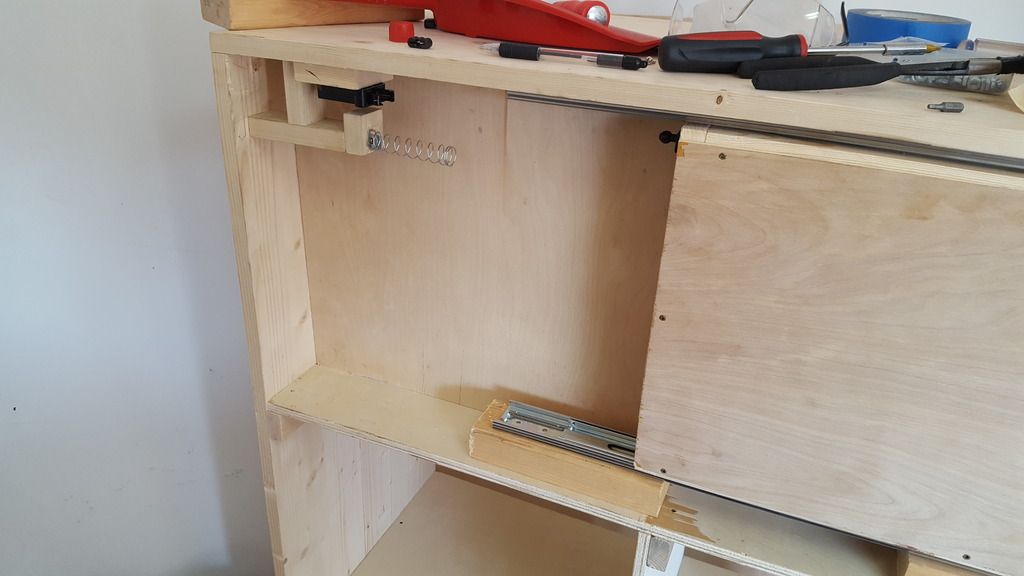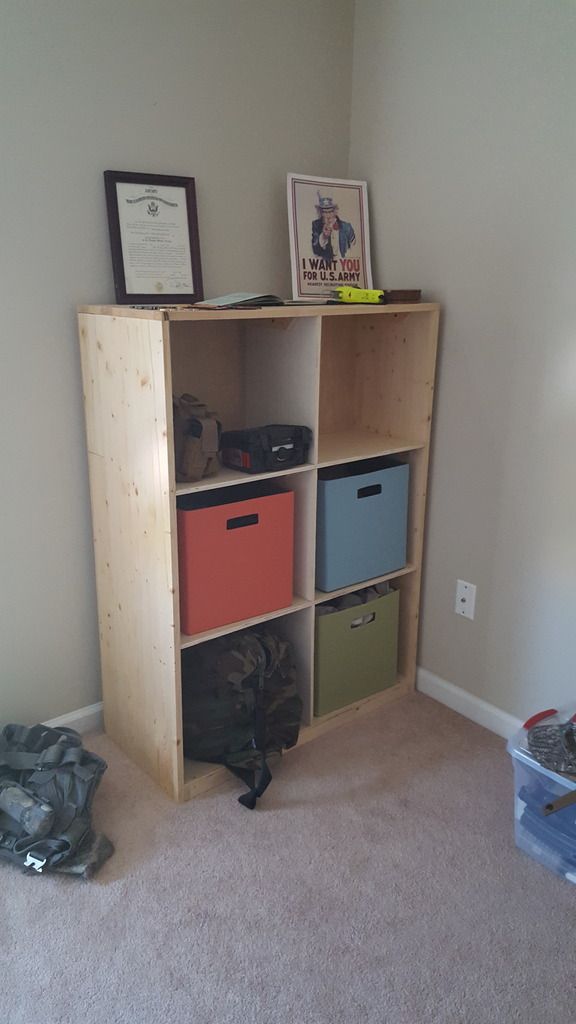 I'll try to get a video posted up. All you do is press on the front of the drawer and the push to release latch pops open and the spring shoves the drawer open about 3 inches. 
Edited by norcalwelder, Oct. 06 2016 - 04:40 PM.