Now completed. I'll do a couple of small things down the road but, what you see is what it will pretty much remain. Simple and effective. Here are the build stats for those interested.
PSA 16" 5.56 NATO 1/7 Mid length-Length Nitride 13.5" Lightweight Key mod Upper
Barrel Length: 16"
Gas System: Mid-length
Barrel Profile: A2
Barrel Steel: 4150V Chrome Moly
Barrel Finish: Nitride
Chrome Lining: None
Muzzle Thread: 1/2-28
Chamber: 5.56 NATO
Twist Rate: 1 in 7"
Barrel Extension: M4
Diameter at Gas Block: .750"
Gas Block Type: Low-profile
Muzzle Device: A2 Style Flash Hider
Receiver Material: Forged 7075 T6
Receiver Type: M4
Hand guard Type: PSA 13.5" Lightweight Key mod Rail
Overall Length: 24.5"
PSA AR15 .223/5.56 Nitride/QPQ Bolt Carrier Group
PSA AR15/M16 Charging Handle - 438
Anderson Manufacturing Lower and lower parts kit
Rise Armament RA 140 Super Sport trigger
Aero Precision AR-15 Flip-Up Sight Set
Trijicon MRO red dot
Bravo Company Vertical Fore grip MOD3 Key Mod Black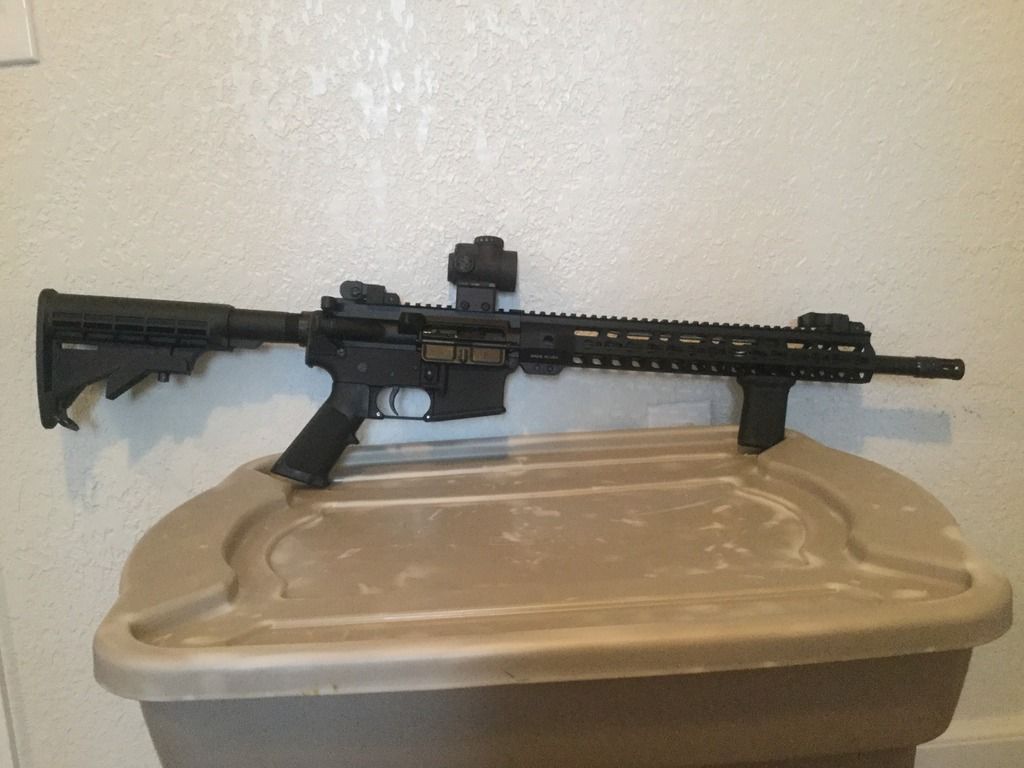 Edited by HardenedArm556, Mar. 20 2017 - 06:19 PM.