All loads are using Hornady brass, 3rd firing, RL 7 powder, CCI 400 primers, Nosler 125gr BTs seated to magazine length.
Shots taken at 100yds from a seated bench, range bag front rest and no rear rest. Vortex PST 2.5-10 ffp scope set at 5x.
RL 7 26.5gr
RL 7 27.0gr
RL 7 27.5gr
RL 7 28.0gr
RL 7 28.5
No pressure signs at 28.5, so ill load up to 29.5. I did have one piece of brass at 27.5 that showed a decent ejector mark, but it was just on 1 of the 5.
Next are 3 groups seated to the lands. Loading each round by hand as they wont fit in the mag.
RL 7 27.5
RL 7 28.0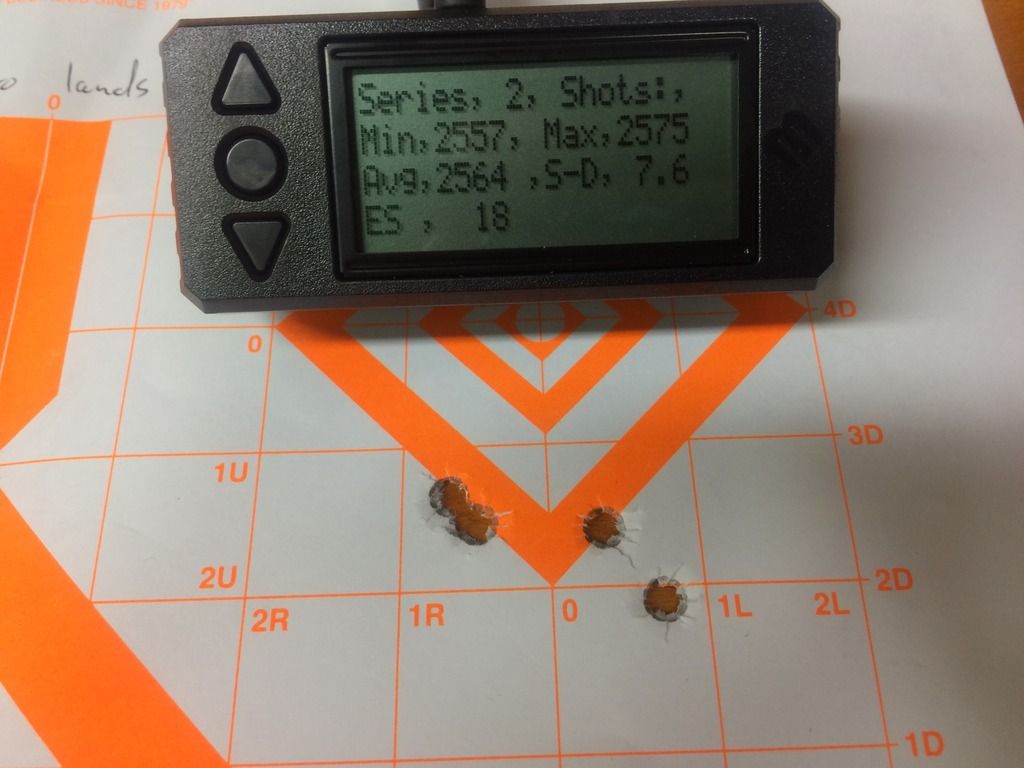 RL 7 28.5
At 28.5 i was getting some very flat primers, no cratering or ejector swipes. So i decided not to shoot the 29.0 loads.
Im fairly happy, definitely gonna get some more of these Noslers. Next time ill try with a bipod or ill get a taller front bag.