But those I bought yesterday were Smith & Wesson's. Boring but more interesting because that bill came to $400,000. 
The one's I bought today were very nice. 
EMF by Piettta 1873 SAA. 
I bought a bunch of the plain Jane versions.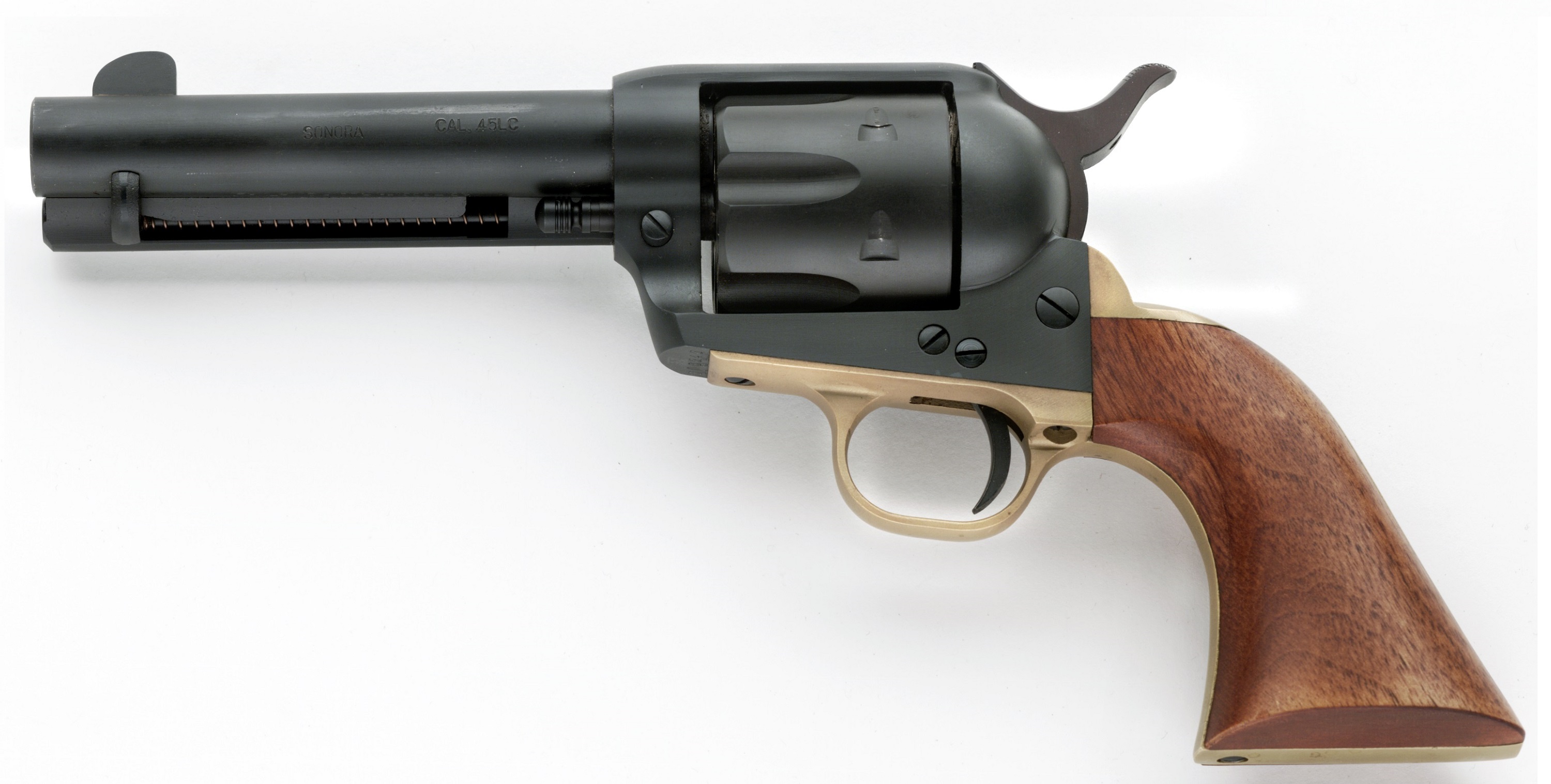 Those will sell very well at the price I will advertise them at.
And then a few of the nicer models.

And then I bought a few that were just too cool to pass up.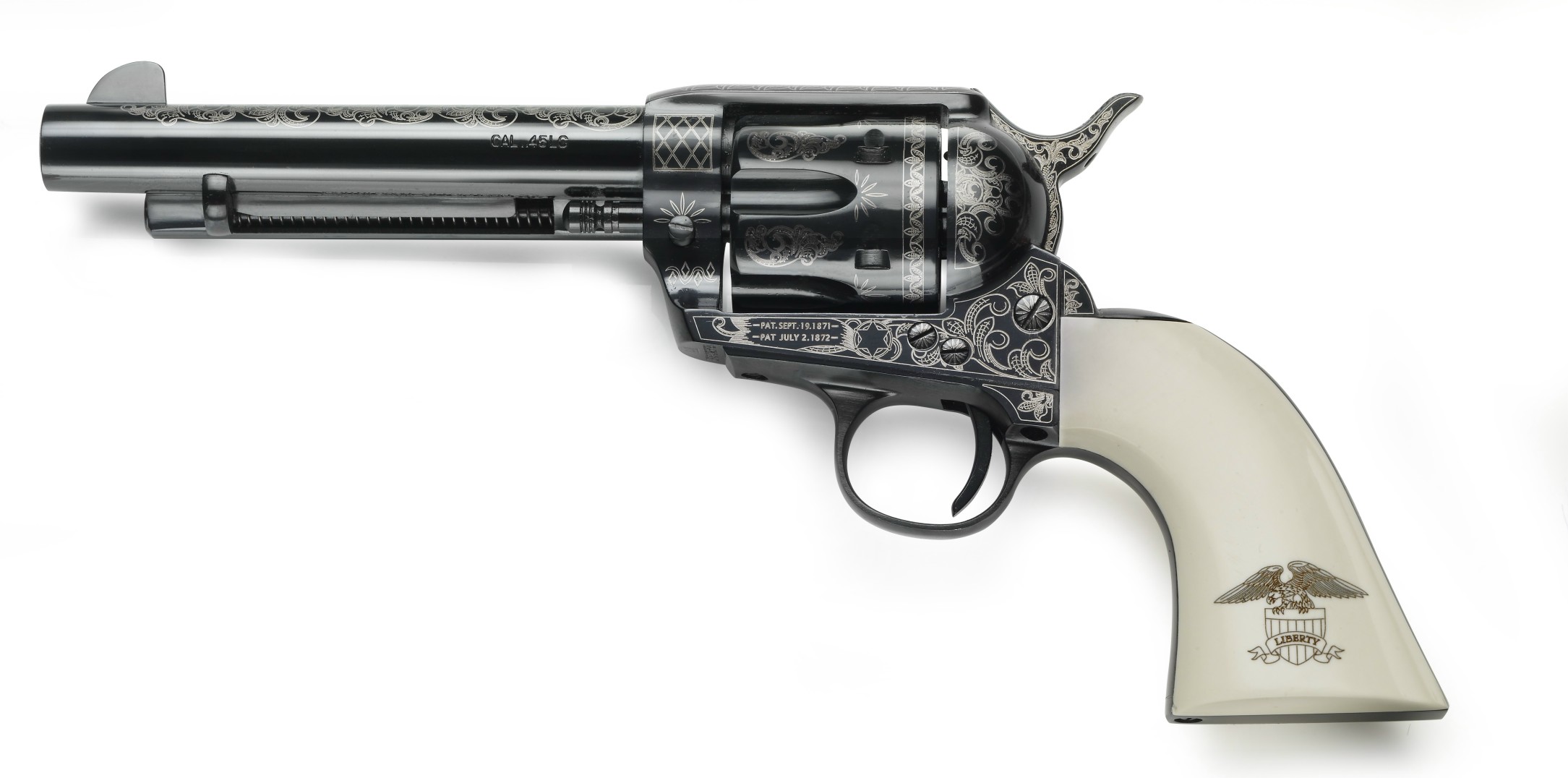 They had one with American flag grips but I passed on them but this next one really tripped my trigger so I bought a few.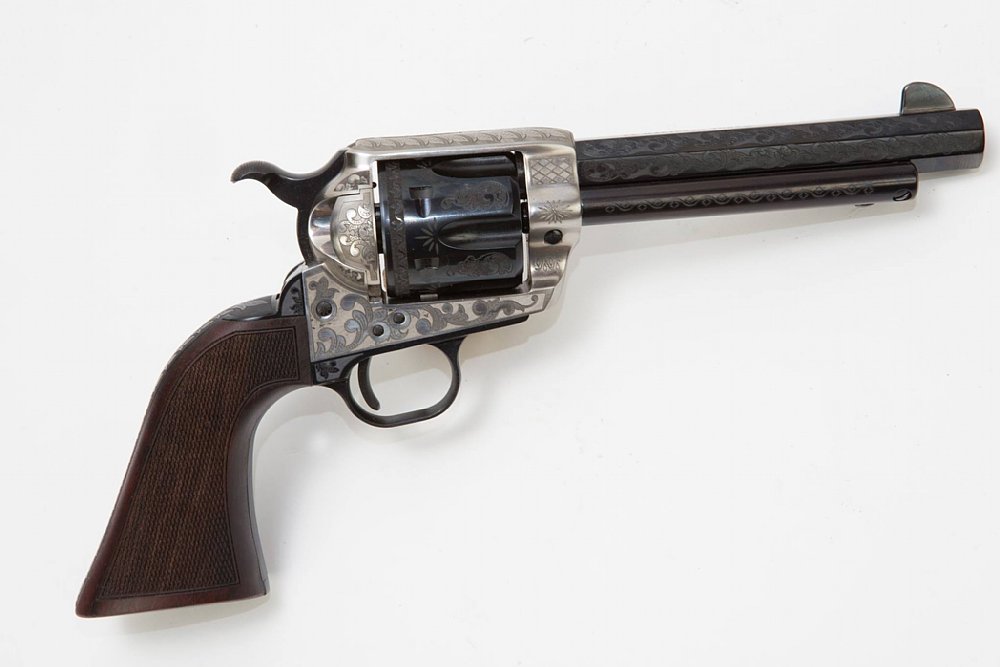 It has an octagon barrel and the engraving is really nice for being done by a laser. They also had a hand engraved model but that was out of my price range. They are nicer and cheaper than a Ruger Vaquero so I think they will do really well. Actually the nice engraved model is cheaper than a Vaquero in the most basic form.
And they are real 1873 clones with the firing pin in the hammer so they look like a Colt. Actually they felt nicer than the most recent Colt SAA I had my hands on. I am hoping for a home run on these.
Edited by MontanaLon, Feb. 07 2018 - 11:54 PM.