Hey all.
Have another short review to share.
Black Hole Weaponry recently introduced there Spec II 1-11 poly 3 stainless barrels and I was eager to test them out for accuracy. I have had a lot of experience shooting Black Hole's 1-10 Enfield rifle barrels and the White Oak 1-11 in 6.8 so I had a good set of standards to expect for the poly 3's.
The two test units I was sent were both stainless steel 1-11" twist, Spec II chambered, Poly 3 groove rifling in medium weight (.750" at the gas block). One 16" and one 18".
Both barrels were broken in using the 75 round method. Prior to the accuracy testing on these two barrels, I did a few other reviews using them all the while keeping tracking of round count. At the time of this test, both barrels were at the 400-450 mark. Well broken in and seasoned to get the best results.
Gun #1 sported the 16" barrel and a 3.5 power ACOG.
Gun #2 sported the 18" barrel and a Bushnell Yardage Pro 12 power.
Ammo being used for this test was Silver State Armory 115 grain Tac and my 110 grain V-max hand loads. 5 shots of each.
Both weapons were tested shooting at 100 yards, indoors with a rear sand bag and Harris Bi-pod. 80 degrees inside slow fire. Triggers are both Springer #3's.
Gun #1 using my hand loads printed a 5 shot group measuring 1.929".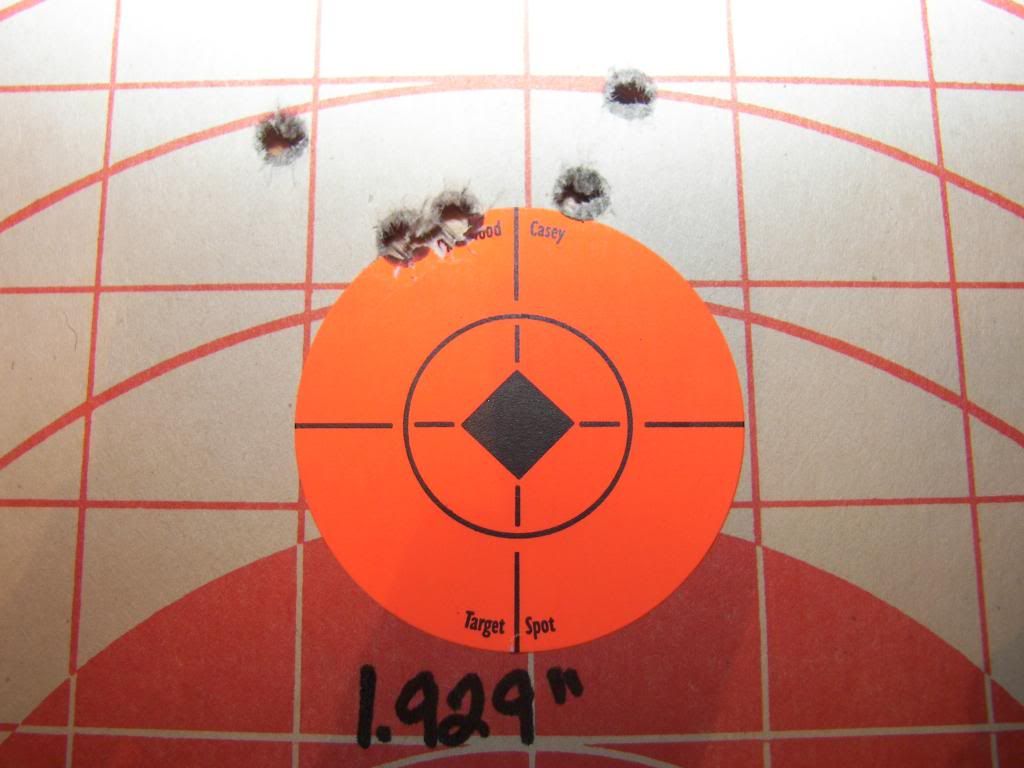 Gun #1 using the SSA ammo printed a 5 shot group measuring 2.093".
The 16" barrel fared very well. Keep in mind, my hand loads are dialed in for the 16" barrel and I was using the 3.5 ACOG. I am very please with this accuracy using the optic that I was. Later I may try putting a higher power optic on the 16" barrel and testing it out to see if my groups can be tightened up.
Gun #2 using my hand loads printed a 5 shot group measuring 1.230".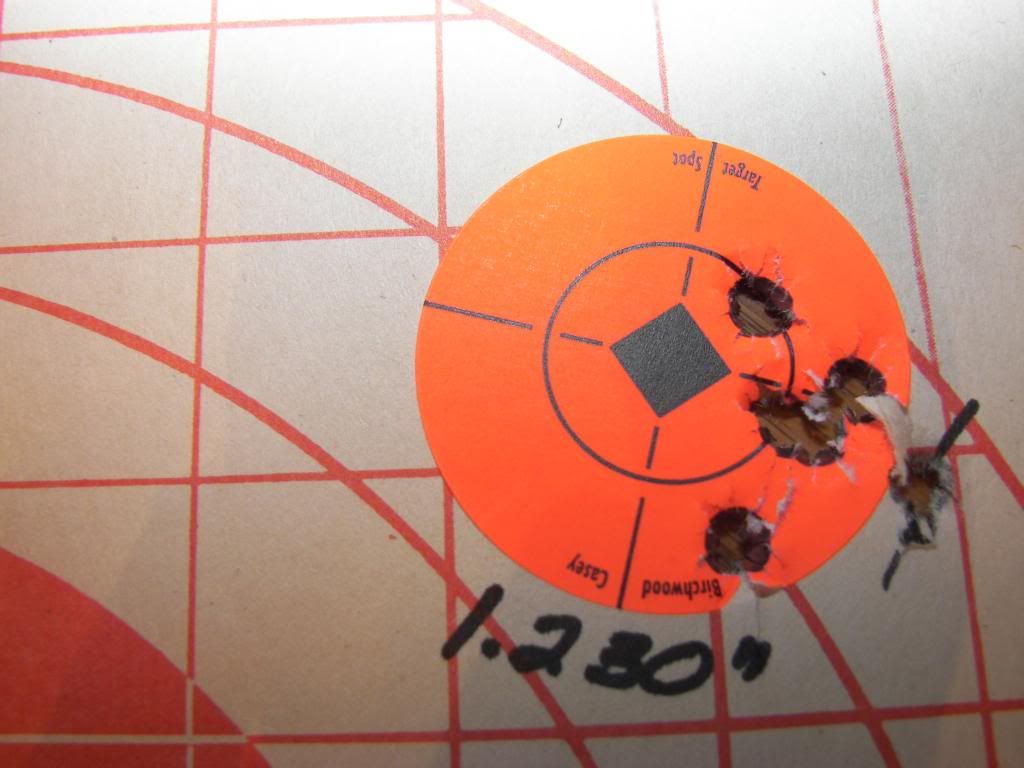 Gun #2 using the SSA ammo printed a 5 shot group measuring .578"
The 18" barrel fared better that I thought it would. There was a major difference in the grouping between the two loads, which I cannot explain. I shot two more 5 shot groups through the 18" with my hand loads and got similar results. Now the SSA ammo shined with the 18" barrel. 5 shot just over 1/2".
There are the results. Those are just a couple of loads and barrel profiles of the many that could be tested, but due to my budget for this test, that is all for now.
Thanks for you time.