This is a breakdown of the piston parts of the Addax GPU.




We begin with the gas adjustment knob. It has two purposes. The main function is access to the rest of the piston parts. It can also adjust the amount of gas vented through the gas piston for use with a sound surpressor.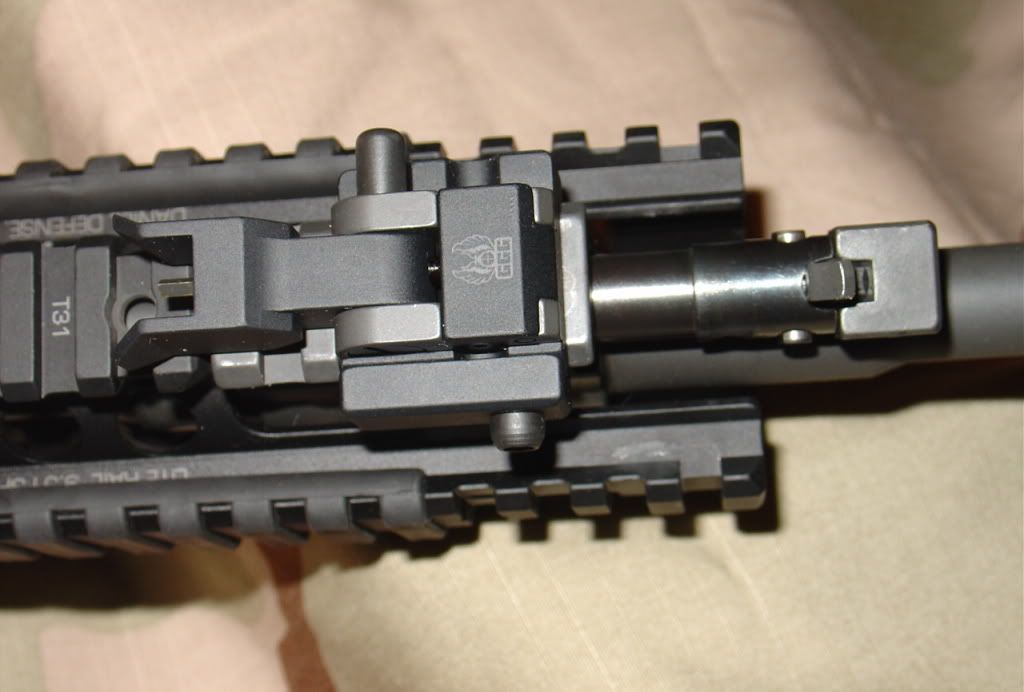 To begin breaking down the gas system the plunger lock must be pressed down or forward. That allows the adjustment knob to turn. Then, depending on which setting you have the adjustment knob at, you turn left or right. Either way the plunger lock should point up. As seen above.




Once the plunger lock is pointing up, you can begin removing the piston parts. At this point all of the piston parts are contained inside the gas piston tube.




All gas piston parts are shown in this photo. The parts are held together inside the gas piston tube by the cross pin. The cross pin is the silver piece in the first of two holes.




Here is the cross pin alone. Once it is removed, the gas adjustment knob and gas piston can be taken out of the gas piston tube for cleaning or inspection.




Above you can see the all of the piston parts disassembled.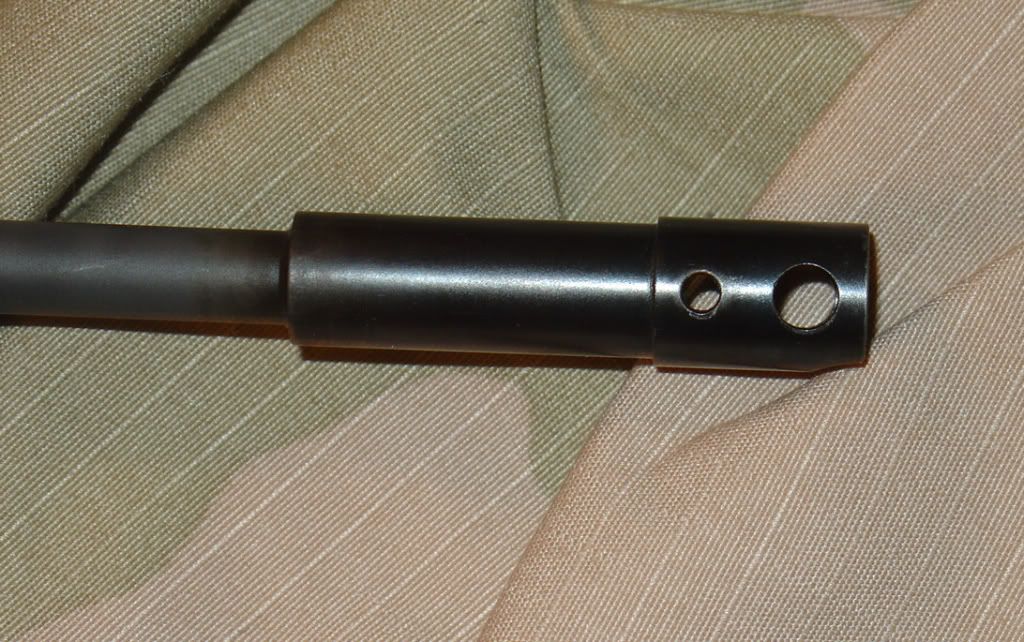 Once done cleaning and inspecting you start with the empty gas piston tube as shown above.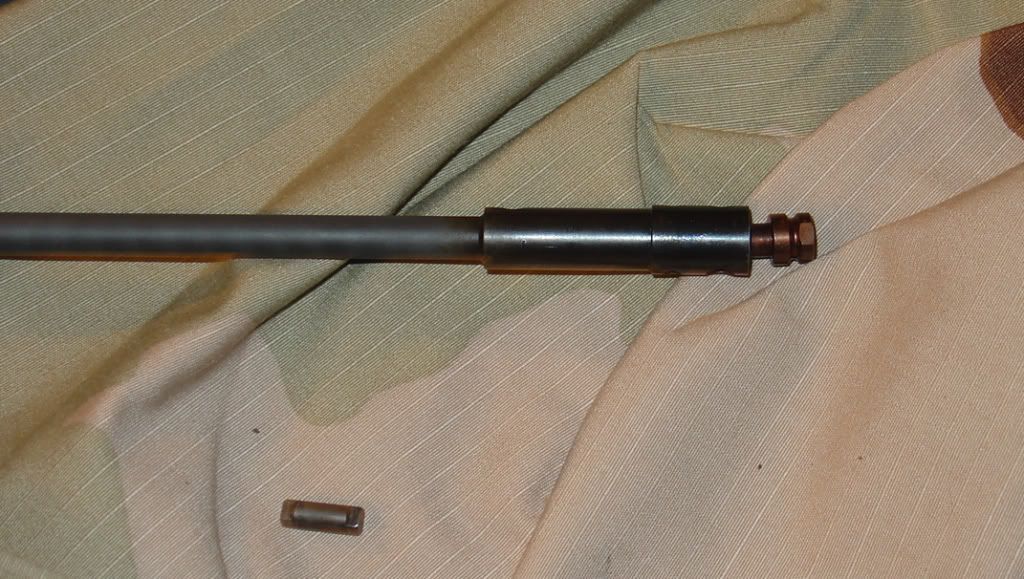 You begin re-assembly by placing the gas piston back inside the gas piston tube.





Then the gas adjustment knob is re-inserted into the gas piston tube.




The gas adjustment knob is fully inserted and the cross pin is place in the first and largest hole. Notice how the cross pin has flat places on each side. If they are not aligned with the "flats" in that position the gas adustment knob will not re-insert completely.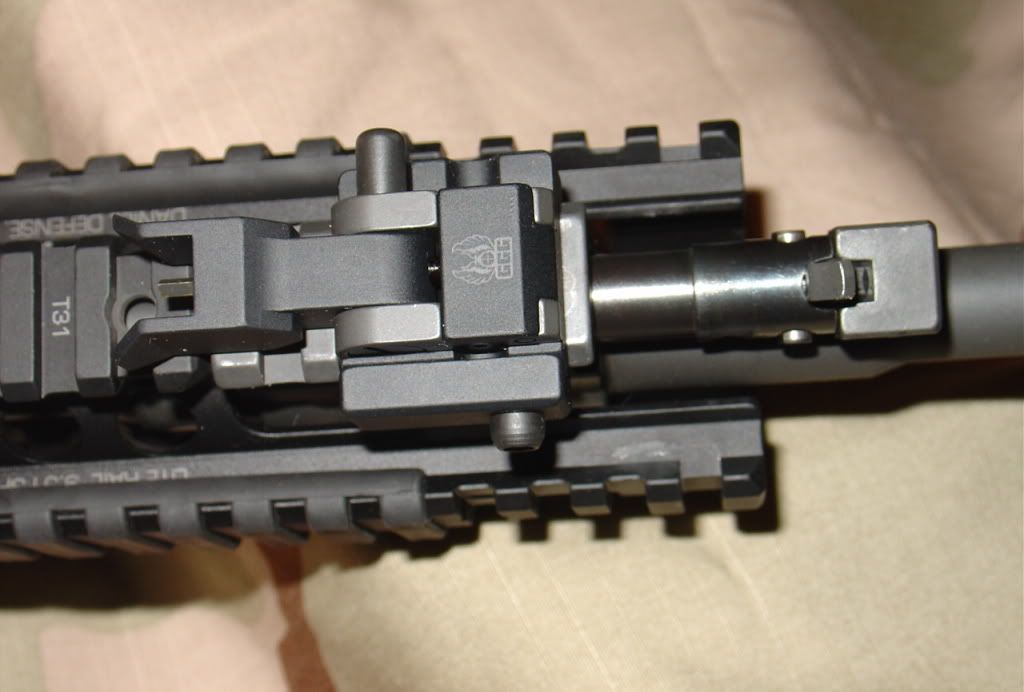 The gas piston assembly is re-inserted as shown.




When done, the gas adjustment knob should have the same mark on the top side. In this case we have the "O" for open as when the disassembly began.


TS