I will be doing a complete write up here shortly. But here is my first impresions!
First off I do as little with credit cards as possible. So I called got a total and mailed out the money order! Well 2 weeks later it shows up! This was friday. So I take off the Galico In & Out leather holster I had been using and put this one on. Let me tell you it is very comfy! Well in playing with it I find that the front site on my carry 1911 is hanging up on the elestic portion! So this morning I called and talked to one of the nate's! His response was "Well I am so sorry let me get your info again so we can customize one for you!" I ask "what will this cost me?" He said nothing. We will get a new one out to you pronto!!  
So with out getting into the meat of the write up I am very pleased with there customer support! It didnt matter if I called or emailed they got back to me right away and awnsered every one of my questions even the dumb ones!  
Here is the site
http://n82tactical.c...e/?page_id=3006
Ok I am going to try and give a good review of this holster now! First the pics!
This is what I had been using! A Galico In & Out
Here is there plastic belt clip
This is the N8Squared with there metal clip
Here is the back and there
suede leather
Here is my 1911 in the holster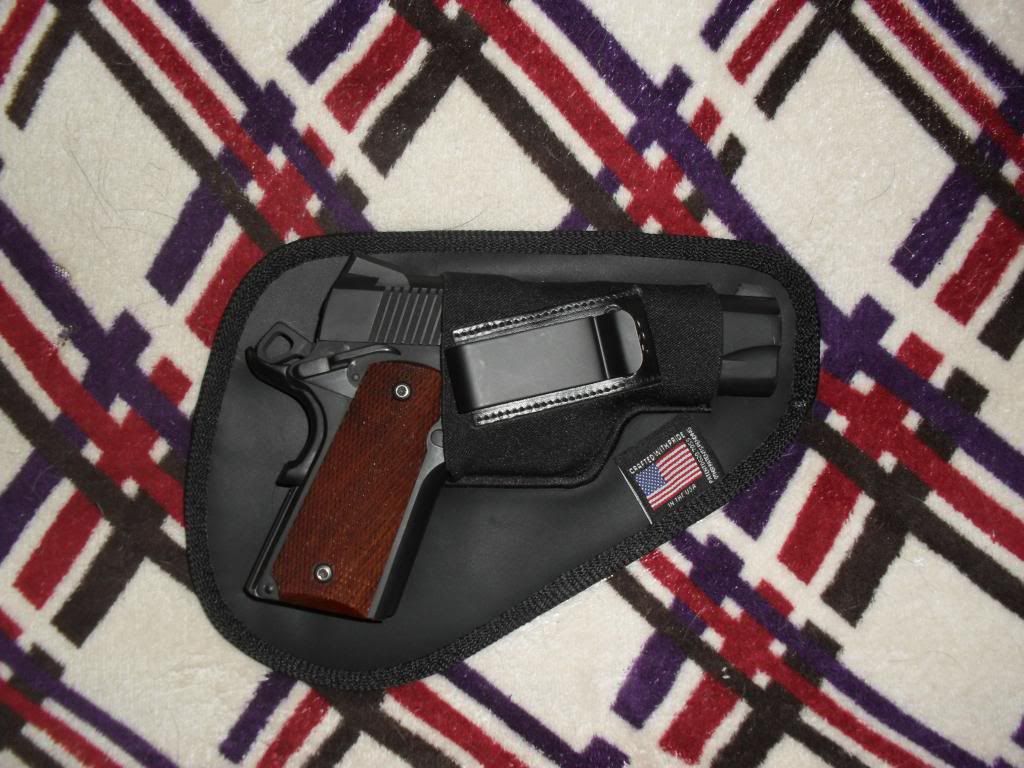 And here is the front site issue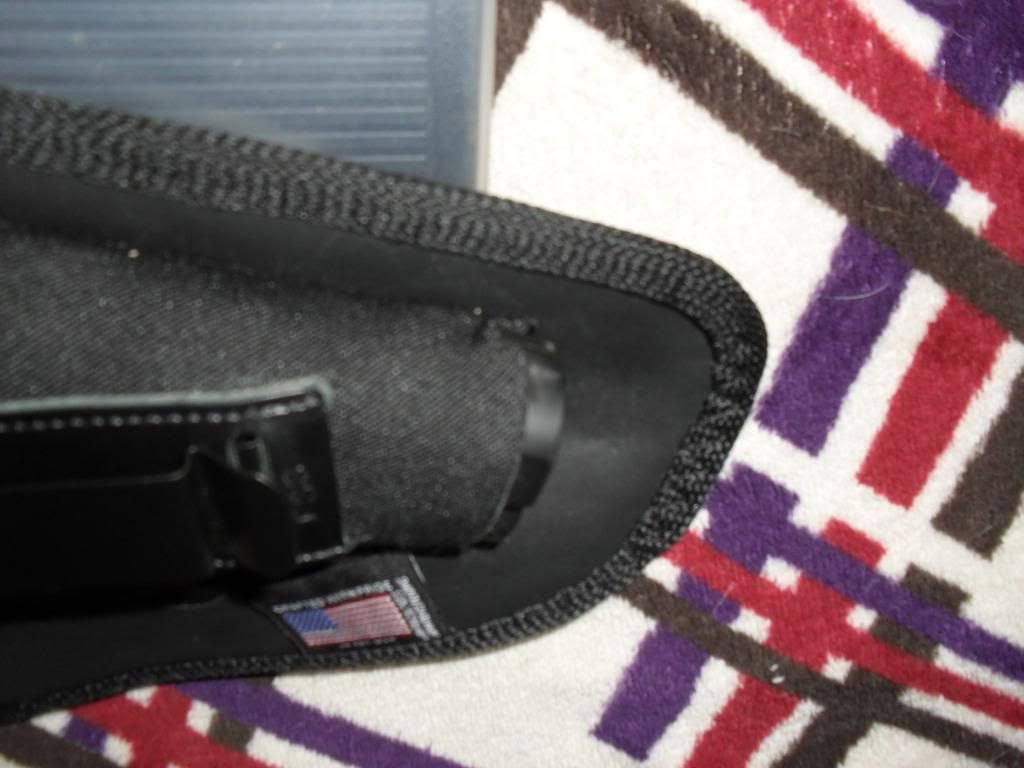 First off I have never been one to carry all the time because the law
here was not friendly for it. When I was 22 I picked up a cheese ass
Uncle Mike's holster that I used if I was going some where I felt I
needed a gun(I dont go to those places any more). So when my CCL came in
I HAD to buy a holster. That is how I got the Galico.  
Now
I have all ready talked about how pleased I am with there customer
service and the time it took to get the holster in my hands. So now it
has been on my hip for 3 days and I must say this thing just goes away! I
dont even notice I am carrying over 2lbs on my hip!
Here it is (excuse my vodkia gut)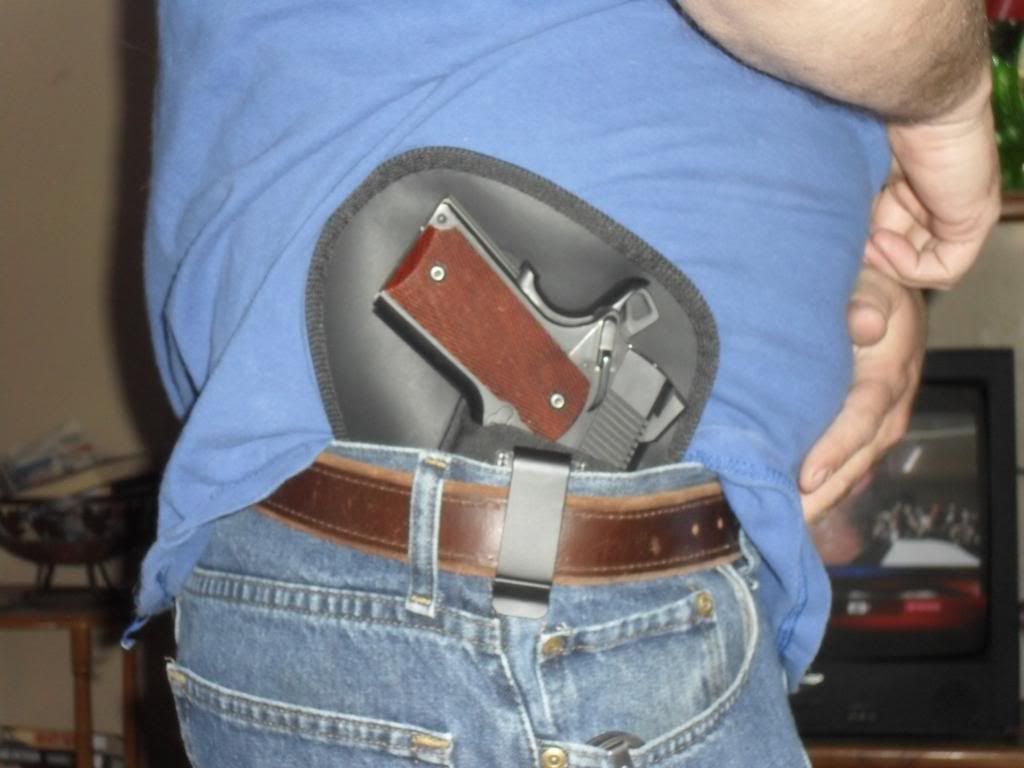 and here with a T-shirt down
I love the fact that I dont HAVE to wear a T-shirt. Now they do use a leather front to protect the gun and a
neoprene
middle to protect the gun from sweat! When I talked to them I wanted a
holster for my 4" barrel and my Government model and this one works
great for both. When I carry my full size with the GI sites I have NO
issues with the draw. For some reason this holster doesnt like the
Combat sites on my 4". Once I get the new holster in I will let you all
know how it does!  
Now for the best part it cost $42.95
TOTAL to my door. Hell that Galico cost me over $35 if you incude gas to
get to Cabella's. If you count the head ache that I got from dealing
with the idiot at Cabella's than the N8squared holster is MUCH cheaper
for a better product