Description
Product review for the new Tango Down IO Optic Cover for the Aimpoint Micro.
---
Tango Down recently released their Model IO-001 Optic Cover for Aimpoint Micros.  It replaces the bikini covers that come with the Aimpoint Micros.  They provide a protective cover with lens caps built in with the cover and can be operated with one hand.  Once the caps are open, they can be snapped together to keep them out of the way of the optic.  It provides a convenient method of providing protection to the lenses from dust, debris, water, etc.  The bikini covers are easily lost and even if stowed on the base of the mount for the Aimpoint Micro, it can be a little cumbersome. 
The cover was really easy to install and the fit is pretty much right on.  Once installed, the body of the cover nor the caps obscure the optic nor controls, including the caps for windage and elevation adjustment.  The cover is very light and doesn't add any significant bulk to the body of the optic. 
The covers currently come in Black, FDE, and OD Green.  Additional colors may already have been released.  If ordering from Tango Down, include a request to ship via USPS in the comments section and they will revise the shipping charges.  I ordered two IO covers and a BG-16 grip and the shipping via USPS was around $6. 
Thank you for taking the time to read this review.  I will update as I use the gun with the cover installed more often. 
Allows full access to all of the controls. 
Covers when snapped together and keeps them out of the way. 
Covers when open.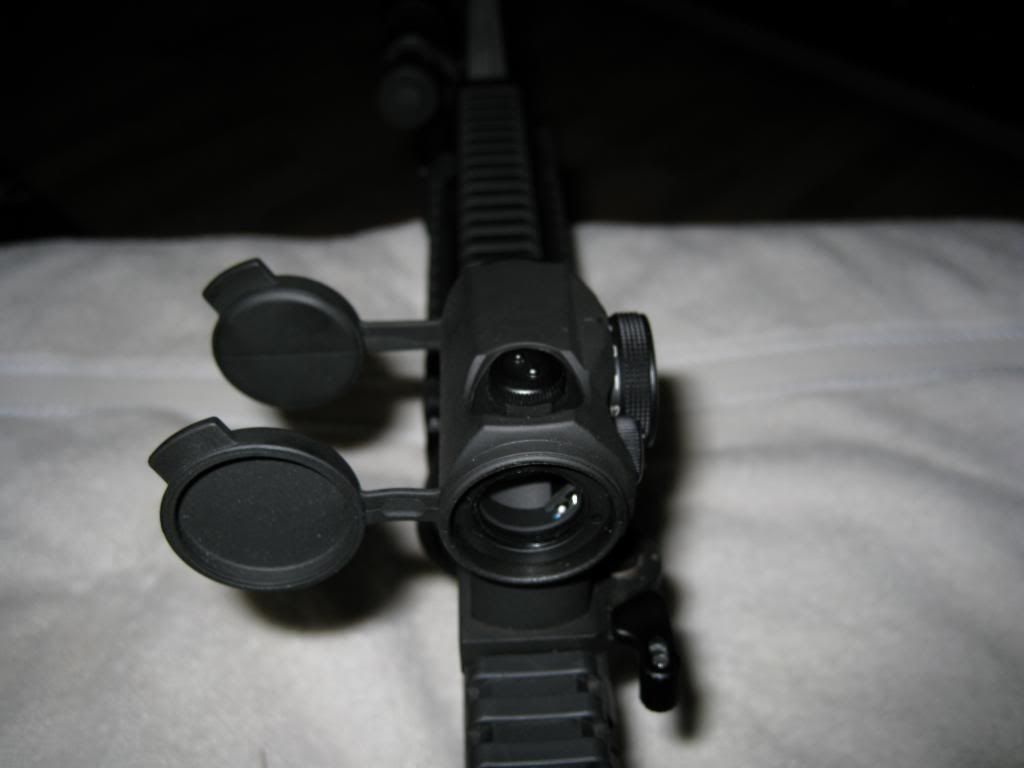 Covers when closed to protect the lenses. 
Doesn't obscure the view through the optic.